Eat
We are proud of our marine and agricultural produce. Freshness is important to use and we offer farm-to-table and ocean-to-table foods at our local eateries. Our tomatoes are as sweet as candy; our oysters are plump, juicy, and surely among the biggest you will ever see. Our apples are crisp and sweet as honey, and our local grapes get squeezed into delicious wine. Many of our local restaurants make a special attempt to cater to various dietary needs, and also work to create a welcoming atmosphere for foreigners.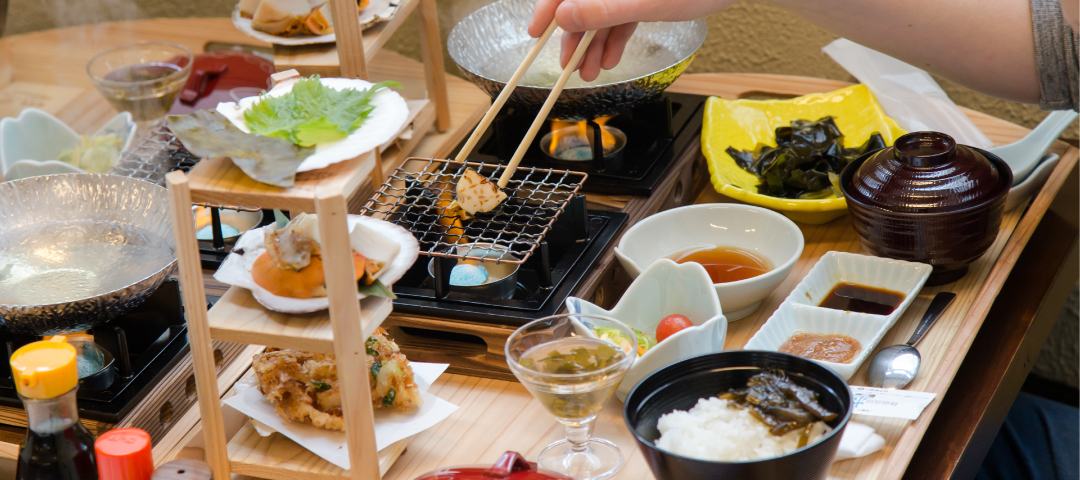 Hotawaka Gozen: Rikuzentaka's new delicacy
Rikuzentakata is surrounded by abundant nature, from mountains to rivers to the ocean, and with that proximity to nature comes the added benefit of easy access to delicious seafood and agriculture. The city of Rikuzentakata is particularly known for its scallops, wakame seaweed, and Takata no Yume brand locally grown rice.
Recently, a group of local chefs got together to collaborate on a new local dish that would incorporate all these local delicacies as well as take advantage of each of their own individual talents as chefs, and the result was Hotakawa Gozen, a dish as visually impressive as it is delicious.
The full name for Hotawaka Gozen in Japanese is hotate to wakame no aburi shabu shabu gozen, which means "scallop and wakame grill and hot pot tray." The name has been shortened to Hotawaka Gozen, which takes the first sounds of hotate (scallop) wakame (kelp), and then gozen, which means or "tray."
Essentially, Hotawaka Gozen, is a dish of several components that allows you to taste the scallops and wakame in several different ways all in one meal. The scallops are served three ways: raw as sashimi, grilled at the table on individual grills called aburi, and then tempura fried with vegetables. The wakame is served predominately in the form of shabu shabu hot pot, where diners swish wakame stems and leaves around in simmering broth before eating, but also appears as a topping for the white rice as well as in the accompanying dessert.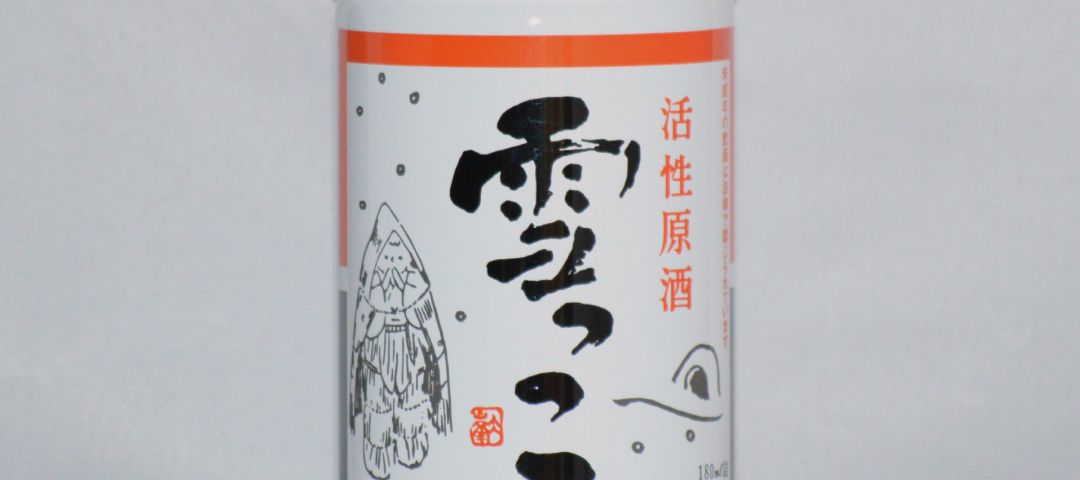 Suisen Sake
The Suisen sake brewery was formed when eight local sake breweries in Rikuentakata merged into one company during World War II. Suisen became a fixture in the Rikuzentakata community, and was known for supporting local agriculture by using all local ingredients—including local water—to make its various types of sake. Suisen's Yukikko, a cloudy and naturally sweet nigorizake, is a particular favorite of locals and visitors alike for having a smooth finish despite having quite a powerful punch (and 21% alcohol content). Additionally, Suisen makes several other varieties of sake, across a wide range of purity levels and prices, to satisfy all types of customer.
Suisen's storefront and factory were unfortunately washed away in the events of the Great East Japan Earthquake and Tsunami in 2011, but the company was able to quickly rebuild by moving their center of operations further inland. The company even made a brand new variety of sake, called "Rise Up, KESEN!" as a way to memorialize and support the victims of that terrible day.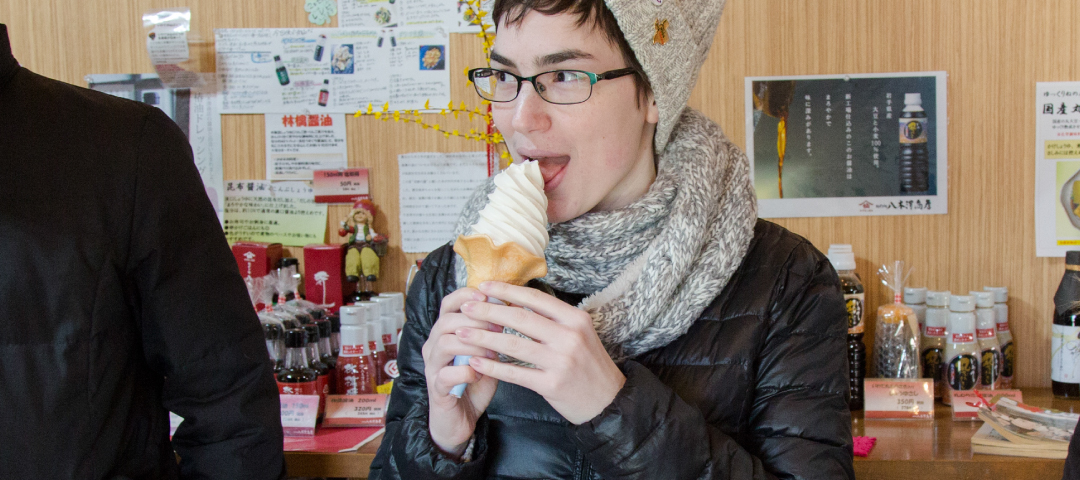 Yagisawa Shoten's Shoyu Ice Cream
Yagisawa Shoten is the name of a local shoyu (Japanese soy sauce) manufacturer from Rikzentakata, with a history dating back over 200 years. Yagiswa Shoten has been cultivating its moromi, a live culture used to ferment and flavor shoyu, for the better part of two centuries, and the richness and complexity of flavor they were able to achieve with that moromi led them to win the award for best soy sauce in Japan three times.
After the 3.11 tsunami wiped out Yagisawa Shoten's storefront, factory, and warehouse—including their many barrels of moromi—the company thought it was done for, but 4 kilograms of Yagisawa Shoten's moromi were miraculously found unharmed in the nearby city of Kamaishi, and the company was able to restart shoyu production without losing their distinct flavor that had taken two centuries to develop.
Nowadays, Yagisawa Shoten maintains its presence in the city of Rikuzentakata with a pop-up location near the Miracle Pine memorial to the 3.11 Tsunami. There, one can buy Yagisawa Shoten's Yamazen brand shoyu and other various dipping sauces and salad dressings, but the main attraction is Yagisawa Shoten's very own Shoyu Ice Cream. The soft-serve style ice cream is flavored with authentic Yagisawa Shoten shoyu, instead of artificial flavorings, and the shoyu lends a subtle yet satisfying salty richness to smooth vanilla ice cream—think salted caramel with a Japanese twist. Some people are understandably hesitant to take that first lick of the shoyu ice cream, but everyone finishes their first cone wanting a second, and then a third.
Recommended
Riku Café
Riku Café originally started as a gathering place for locals to meet directly after the Great East Japan Earthquake and Tsunami in 2011, as almost all other common spaces had been destroyed. Eventually the women who ran the location decided to start serving drinks, and then food, and the rest is history. Nowadays, Riku Café maintains its lively, hub-like atmosphere while serving coffee, local fruit juices, sweets, and a choice between two set lunches (one meat dish, and one fish dish) that change on a weekly basis.
22-9 Naruishi, Takata-cho, Rikuzentakata
Frying Pan
Frying Pan is a relatively new restaurant in Rikuzentakata that was built as part of a fund-raising project after the events of the Great East Japan Earthquake and Tsunami in 2011. Frying Pan's menu is an eclectic mix of modern Japanese comfort food like curry, as well as globally influenced fare. Vegetarian options are available by request.
63-2 Toinouchi, Yonesaki-cho, Rikuzentakata
Tsurukame Sushi
Tsurukame Sushi is a mainstay sushi restaurant that is seen as one of the best places to get fresh seafood year-round. The restaurant prides itself on serving fresh and local seafood, so expect the menu to vary depending on which particular fish and shellfish are in season at the time of your visit. If you go in the summer, you might be able taste some fresh Sanriku uni (sea urchin), known to be among the best in all of Japan.
1 Takinosato, Takekoma-cho, Rikuzentakata