Stay
We have onsens (hot springs) and family-run inns. We have hotels of varying sizes. We have beds as well as futons. We know the spirit of hospitality matters and we strive to show you our gratitude through a heightened sense of awareness of what our customers would appreciate. We also offer home stays with local families. Eat what we eat. Stay in our homes. Interact with us on a one-to-one level and get to know us, our stories, our families. We promise you'll want to come back.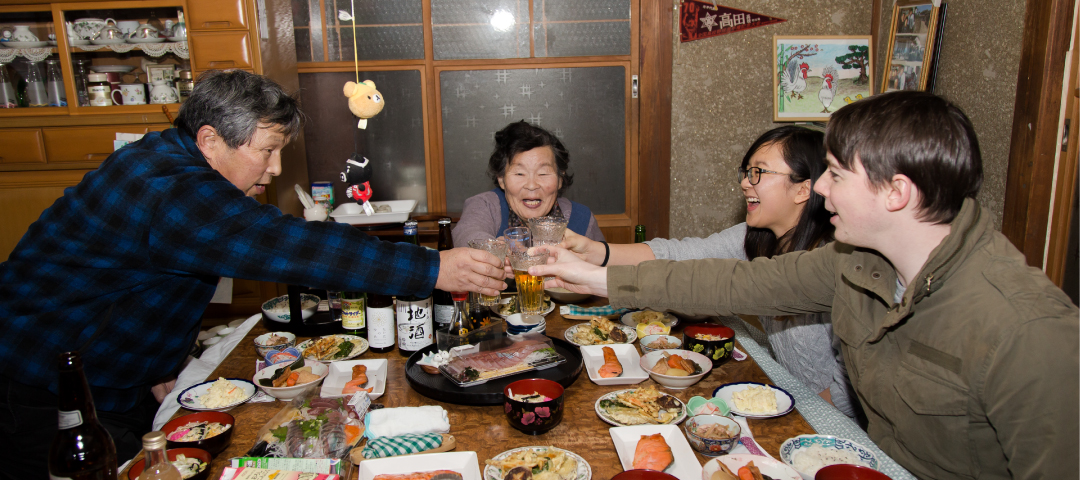 Home Stay
When people who have visited Rikuzentakata are asked to describe what they loved about the town, the most common reply is that it is full of wonderful people.
In order to truly understand the meaning behind that response, visitors have the option to stay with a local family in a homestay, or minpaku, experience (reservation required.)
Because the homestays take place in ordinary households, they offer an experience wholly different from that of a hotel or traditional Japanese inn. What they lack in luxury, they more than make up for in warmth and personal connections, and all home stay hosts are devoted to the idea of, "If the customer is happy, I am happy."
Please note that a prior reservation is required to stay in a home stay. Please contact the Rikuzentakata Concierge to make a reservation, or if you have any questions.
Recommended
Capital Hotel 1000
Capital Hotel 1000 is the premier business and luxury hotel within Rikuzentakata. The hotel boats a beautiful view over Hirota Bay and the rapidly-developing new central commercial district of Rikuzentakata. Guests are also privy to spacious public baths as well as delicious foods from the attached restaurant. Finally, the hotel offers a service to pick guests up from nearby stations and take them directly to the hotel.
60-1 Nagasuna, Takata-cho, Rikuzentakata
Hakoneyama Terrace
This combined hotel and restaurant/café is was built halfway up Rikuzentakata's Mt. Hakone, and features breathtaking views of the downtown Rikuzentakata as well as Hirota Bay from its spacious wooden deck. The hotel was built in a stylish, minimalistic style, and features both Western-style and Japanese-style rooms to cater to a variety of customers.
1 Myoga, Otomo-cho, Rikuzentakata