Things To See
Rikuzentakata is more than just a city recovering from a devastating tsunami, and it is more than just a rural city with hometown charm and delicious food (though it has those in spades.) Rikuzentakata is also a city with over a thousand years of history and culture. From its ancient temples and ruined gold mines, to a unique local festival that has continued annually for over nine hundred years, the roots of Rikuzentakata run deep, and there are fascinating things to see and discover around every turn. So, come to Rikuzentakata. Let us show you hour history, our present, and our future.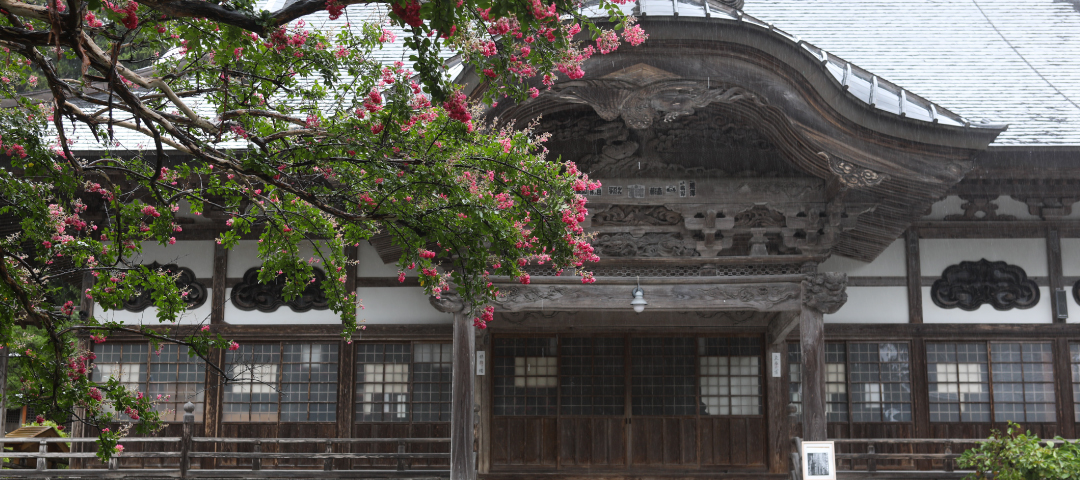 Fumonji Temple
Rikuzentakata's Fumonji Temple is a temple of the Soto school of Zen Buddhism, with a history dating back more than five hundred years. The temple grounds contain three structures designated as Iwate Prefecture cultural heritage sites, such as the three-storied pagoda, and there is also a crepe-myrtle tree that is over three centuries old.
This temple has started the "500 Rakans" project, in which five hundred hand-carved statues are gradually being created each summer by locals and visitors, as a way to honor the victims of the 3.11 Tohoku earthquake and tsunami. Some of the statues are carved in the image of loved ones who were lost, while others take the shape of beloved pets.
Even for the non-religious, the spacious temple grounds are a good place to learn about the culture and history of the region, while at the same time offering an opportunity to relax in a tranquil environment.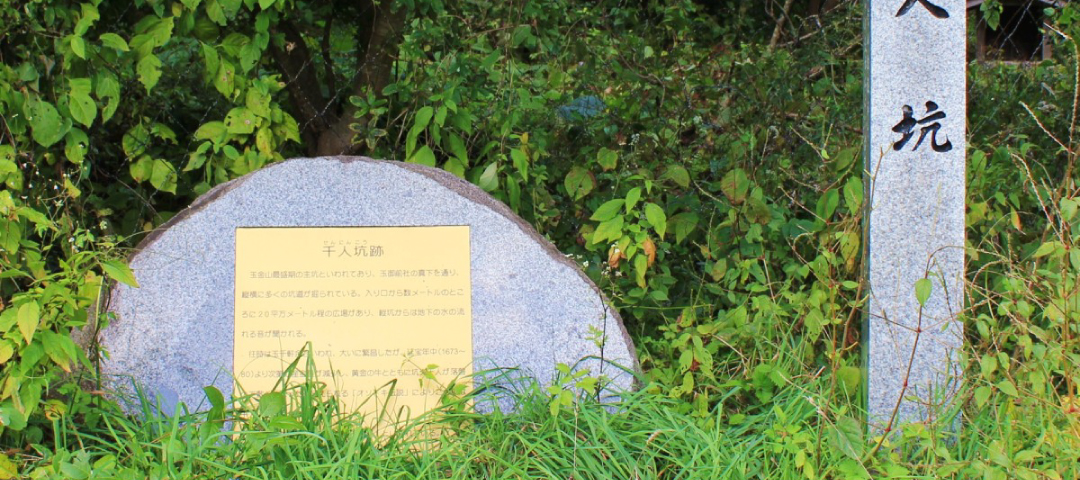 Tamayama Gold Mine
In Marco Polo's famous travelogue The Travels of Marco Polo, he referred to Japan as "Jipangu, the Golden Country." The Konjikidō Golden Hall in Chūson-ji Temple in Hiraizumi, Iwate, is said to have been the inspiratin for this concept of "Jipangu, the Golden Country," and it is said that the gold in that hall was mined from the Tamayama Gold Mine in Rikuzentakata.
The Tamayama Gold Mine has a long history. When gold was first found in the mines in the year 734 AD, a "god" was summoned to the area from the Fushimi Inari-taishi Shrine in Kyoto and the Tamayama Shrine was built.
Due to the various relationships maintained by the gold mine with powerful figures of the time, it can be inferred that the gold supply was quite steady, and there is even record of the mine producing the extraordinary amount of more than fifty tons of gold during one one-hundred day period in the year 1611 A.D.
Nowadays, the mine is no longer in use, but the ruins that remain are worth seeing. If you go to the area where earth taken from the mine was disposed (called a "zuri" in Japanese), you might be able to find a crystal (although taking crystals away from the site is forbidden).
Additionally, there is an onsen (public hot spring bath) nearby that uses water drawn from the mine shafts to fill its pools, and which is a great place for travelers to rest, or for hikers to heal their fatigue after climbing the nearby Mt. Hikami.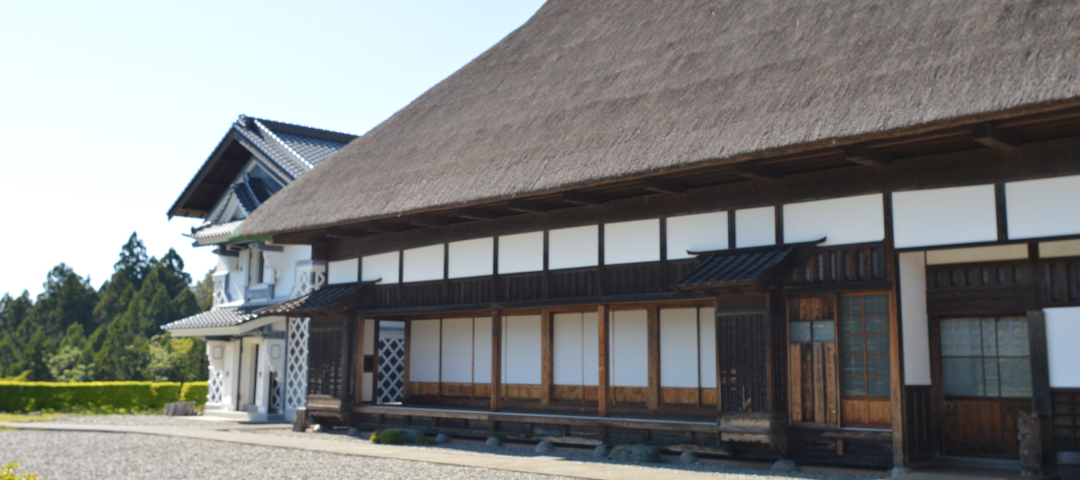 The Kesen Carpentry and Folklore Museum
The Kesen Carpentry and Folklore Museum was opened in 1992 to share the art of Kesen Carpentry—one of the four famous Japanese schools of carpentry—with current and future generations. The museum was constructed in the style of a traditional 19th Century house of the Kesen region (which encompasses Rikuzentakata and the neighboring towns of Ofunato and Sumita), using all Kesen Carpentry techniques and only materials and tools that were available at that time.
Kesen Carpenters are known for their acute understanding of the unique characteristics of wood and their ability to work with extreme precision. Kesen Carpentry is notable for not using any kinds of nails, screws, or glue to hold structures together, relying solely on intricately interlocking parts.
The Kesen Carpentry and Folklore Museum was able to withstand the large-scale earthquake of 2011, and since the earthquake its many sliding doors continue to open and shut smoothly just as they did before. In addition to constructing large structures like houses and temples, Kesen Carpenters are also skilled at detailed woodwork and carving.
In addition to the museum itself, examples of Kesen Carpentry can be seen all around Rikuzentakata and the surrounding area.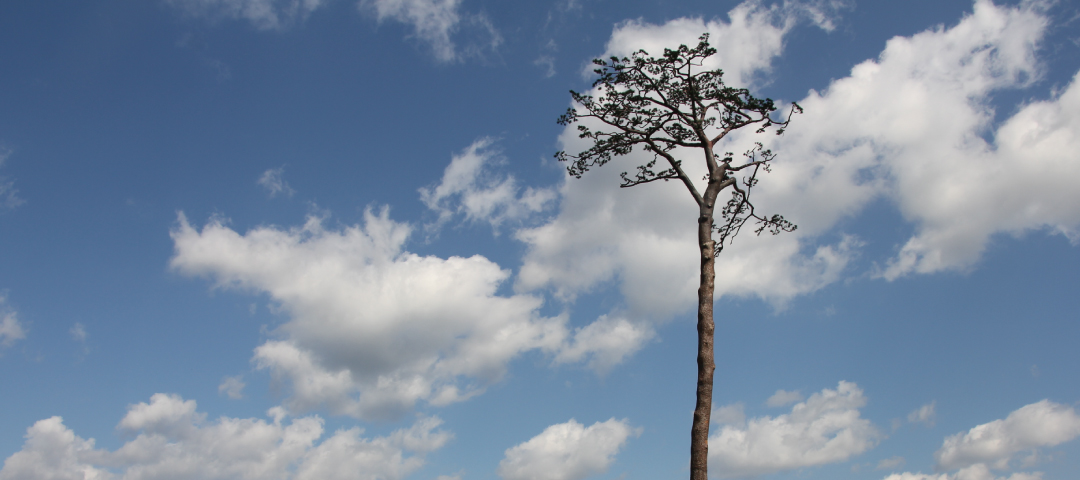 The Miracle Pine (Kiseki no Ippon Matsu)
All along the coast of Japan you can find pine forests that have been planted to protect coastal agriculture from strong sea winds. In Rikuzentakata, too, such a forest was planted by local farmers over 350 years ago. Eventually, it grew to a size of seventy thousand pines, and was named Takata Matsubara ("Takata Pine Grove").
Takata Matsubara was selected as one of the top one hundred beautiful sights in Japan. It was a very special place in the hearts of the locals, and served as a popular destination for children, couples, and families. The Takata Matsubara was located next to a beautiful sandy beach (surprisingly rare on the Japanese coast), and was a popular summer destination for visitors from far and wide who came to stroll through the shade of the pine grove, suntan on the beach, and go for leisurely swims in the waters of Hirota Bay.
However, all of the trees in Takata Matsubara except for one were washed away in the waves of the Great East Japan Tsunami of 2011, with waves that reached up to seventeen meters high within Rikuzentakata.
That lone remaining tree has been named the Miracle Pine. It died shortly after the tsunami, but has been preserved as a monument. It stands tall to this day as a symbol of rootedness, resilience, and hope and is a great source of local pride.