Things To Do
Want to hike? We've got hiking trails and mountains. Want to walk the beach? We've got stunning coastlines. Want to shuck oysters? Help out an oyster farmer on his boat. Want to experience Zen meditation? Sit with a monk who will guide you through calming your inner voice. We're a city hit hard by a disaster, but we're more than that. We are here to tell you stories and lessons learned from the 3.11 disaster if you want to hear it, but the Rikuzentakata experience does not end there. We're serious about showing you what Japanese hospitality looks like adding our unique spin of a rural, slower, and more relaxed pace of life.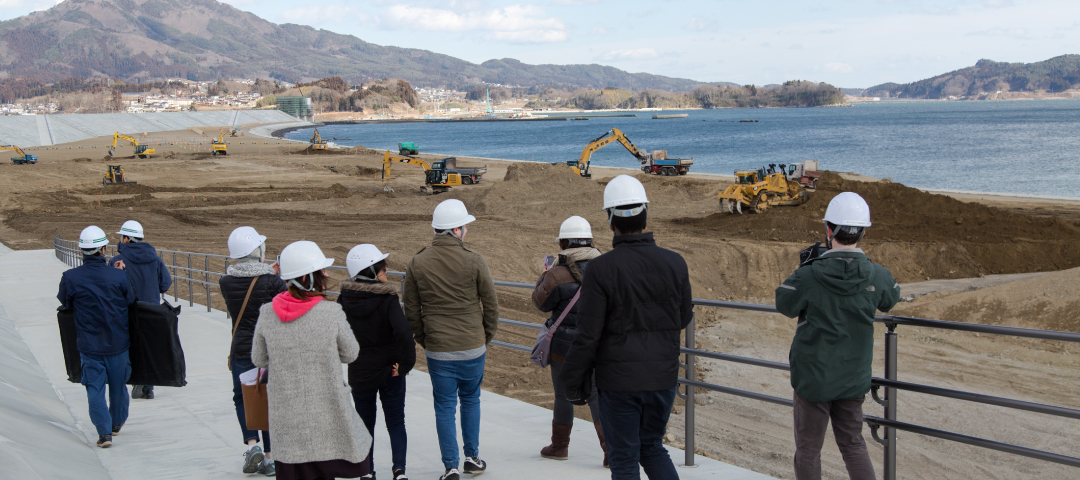 Reconstruction Front-line Tour
The Rikuzentakata Reconstruction Front-line Tour involves a tour around areas that were affected by the Great East Japan Earthquake and Tsunami, a visit to the Miracle Pine memorial, and a glimpse into the city's ongoing plans and processes for reconstruction.
The tours are accompanied by Rikuzentakata's certified interpreter guides who are there to offer detailed explanations as well as answer questions about the past, present, and future of the disaster area.
On this tour, you will witness the destructive power that tsunami hold, and as you view the ruins of buildings left in their ruined state and speak to our interpret guides you will come to understand why the people of this town pray that a disaster of this magnitude will never happen again.
Due to ongoing construction, the route of the Reconstruction Front-line Tour and its contents are subject to change. Reservations are required, so place contact the Rikuzentakata Concierge if you are interested in booking a tour, or if you have any other questions.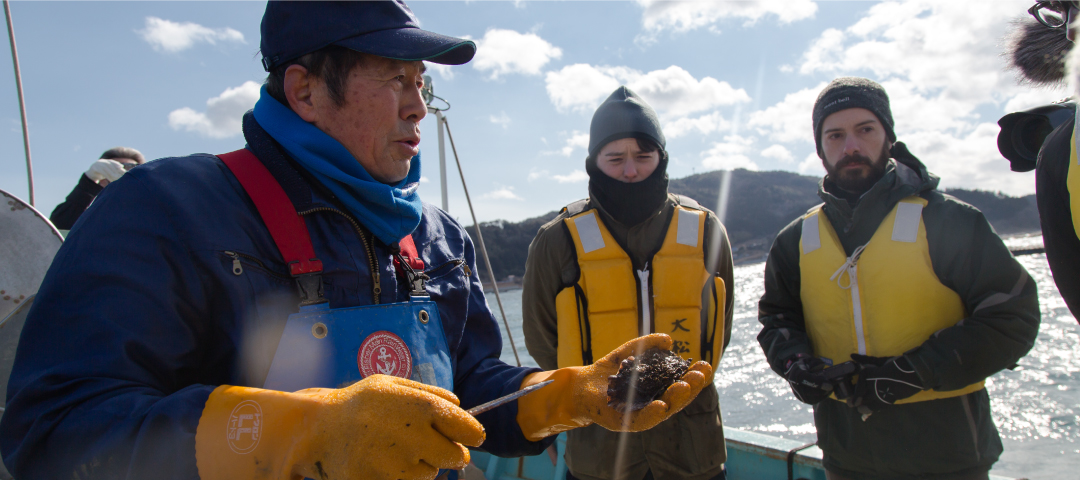 Local Fishery Experience
Rikuzentakata offers visitors the opportunity to experience local fishing enterprises first hand with our local fishing experiences.
There are three local fishing experiences available, but the exact contents and pricing of each experience are liable to change depending on the season. Please contact Rikuzentakata Concierge for more information or to make a reservation.
Fishing Boat Experience
In this tour, participants get the chance to ride on a fishing boat and listen to detailed explanations from a local fisherman while being taken on a meandering course around the hundreds of fishing rafts floating in Hirota Bay. Bundle up, as the winds in the bay can be harsh during the peak seasons of many of Rikuzentakata's local marine delicacies.
Oyster Experience
The oysters caught in Rikuzentaka's Hirota Bay are of very high quality and are known to fetch a high price at the fish markets in Tokyo.
This "Oyster Experience" allows participants to see these spectacular oysters up close and learn about the cultivation, cleaning, and shipping processes. Participants are sure to be shocked at the size of these oysters, which can grow up to 30 centimeters!
Wakame Experience
Recently, wakame seaweed has been growing in popularity as a food rich in vital minerals and nutrients. The wakame cultivated in the Sanriku region, which includes Rikuzentakata, is said to be especially delicious.
In Rikuzentakata's "Wakame Experience," participants learn all about the cultivation and processing of wakame, and are even given a chance to have a taste of the local wakame themselves.
Recommended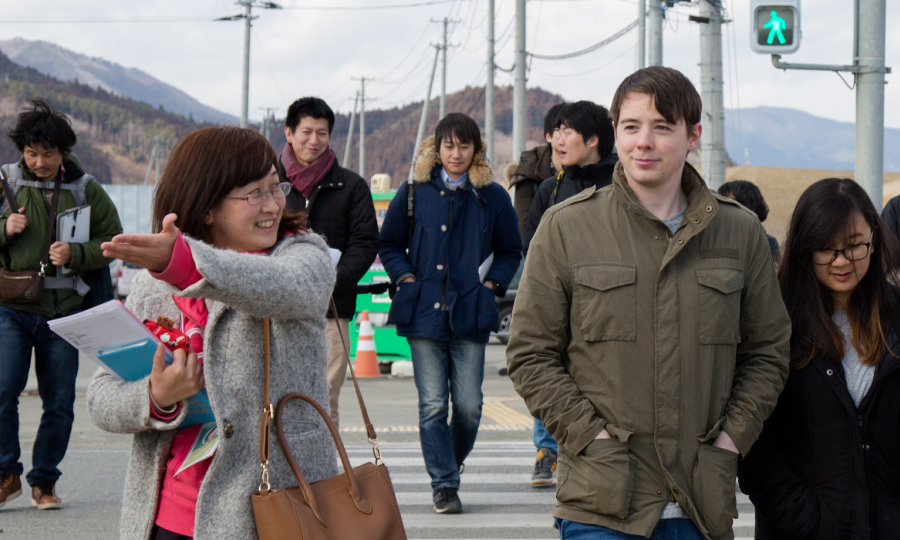 Certified Interpreter Guides
These are Rikuzentakata's Certified Interpreter Guides. They are available to accompany visitors on all types of tours, experiences, lectures, etc. while in the city, and offer interpreting services in English, Spanish, or Chinese.
Price(without tax)
Until 2 hours

6,000 JPY
Until 4 hours

10,000 JPY
Until 6 hours

14,000 JPY
Until 8 hours

18,000 JPY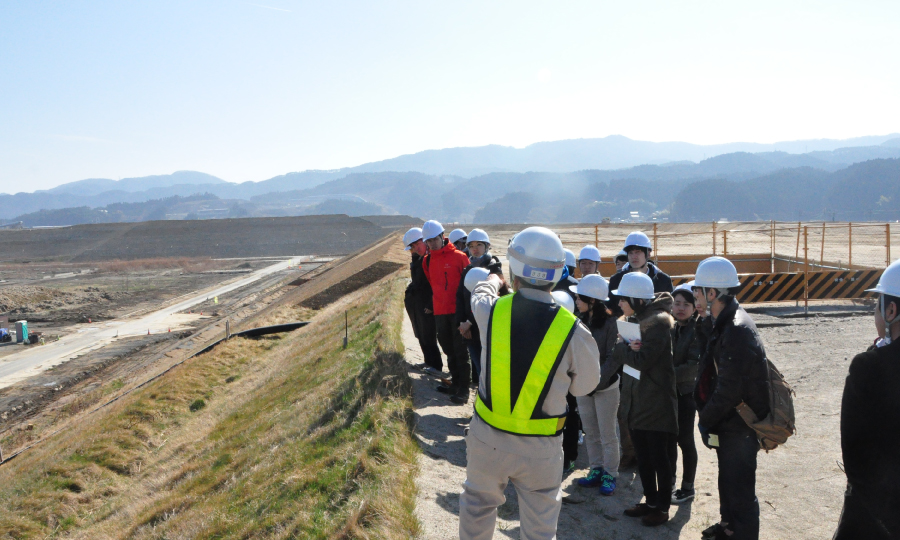 MARUGOTO Rikuzentakata
MARUGOTO Rikuzentakata is a local organization that was tasked with raising the non-resident population of Rikuzentakata, and provides several services to city visitors, from fishing and agriculture experiences, to tours around the reconstruction and disaster area, to homestays with Rikuzentakata families. MARUGOTO Rikuzentakata's concept is to help visitors to take part in one-of-a-kind learning that they can only experience here in Rikuzentakata. The company also coordinates Rikuzentakata's Certified Interpreter Guides.